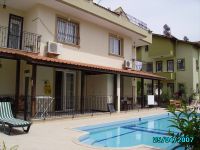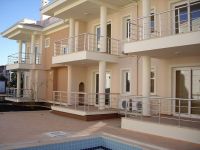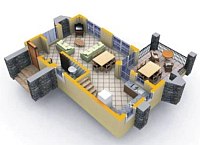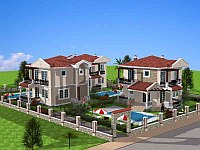 What can we do for you....
We are by far the biggest website in the Fethiye area. We've been around since the beginning of 2003, when property sales to non-nationals started in any significant way. From humble beginnings we now boast over 8,000 registered members and 3 to 4 million hits a month. We have been helping people with advice on buying and owning properties in Turkey for over eight years now. A very large proportion of our members have been visiting the area for many years, and large numbers have already bought properties in Calis Beach, Fethiye, Hisaronu, Ovacik and Uzumlu. That is an incredible wealth of experience to draw on. You need guidance and experience when buying in a foreign country - not just when you are viewing and buying but in 5 years time when something crops up. Just think, dozens and dozens of estate agents in calis beach that sprung up in an afternoon when property became big business are now also long gone, as quickly as they arrived on the scene.

We are proud to have developed our "no nonsense" attitude to advice
- we tell it as it is.

With property, we are no different. Construction quality has reached a high standard in a very short time in Turkey, but there is still some rubbish out there. We won't list rubbish. There are developers who promise the World when they want you to sign the contract, then fail to deliver. We won't list their projects. There are agents who are your best friend in the World till they get paid, then they won't answer the phone or reply to your emails when you really need them. We won't deal with them. You may find local property websites with more properties listed than here - and that is for all the reasons given above.

It's a lot of money - your money - and quality is far more relevant than quantity.
Why Turkey?
Turkey is now one of the most popular countries for British purchasers to buy property - and it's easy to see why. Over 300 sunny days a year, wonderful scenery, beaches and mountains - but also fantastic value for money. All properties (including apartments) are freehold in Turkey, and the buying process for British purchasers is simple and straightforward. Closer to the UK than the Canary Islands, the beautiful Mediterranean coast has numerous direct flights from nearly all of the charter airlines, including Thomson, Monarach, Easyjet, Jet2 and Thomas Cook. Direct flights are available from nearly all regional airports around the country.
Viewing trips can be arranged, which will be relaxed, unrushed and entirely free of pressure. Once you have seen all the properties that could be your place in the sun, should you decide to purchase, contracts and all the required paperwork can be completed in less than half a day. A deposit is paid on signing of contracts - and payments for the remainding balance are agreed. If you would like to use a solicitor advice is freely available. We can also assist in opening a Turkish bank account if you would like to benefit from the current rate of interest - around 9 to 10% - compare that with what your savings are currently earning!
Turkey really does have something for everyone. Dramatic coastlines and beautiful clear blue seas, a wealth of history and culture, and wonderfully warm and genuine people. Similarly, the different resorts and areas offer a variety of lifestyles - from lively and upbeat to laid back and relaxed, and from busy and bustling to tranquil and beautiful. Whether it's an apartment close to the seafront promenade, or a private villa tucked away amongst the pine forests, there is a wide range of properties to consider - so please feel free to browse the properties we have chosen and added to our search facility at the top of the page, and if you have any questions, fire away!